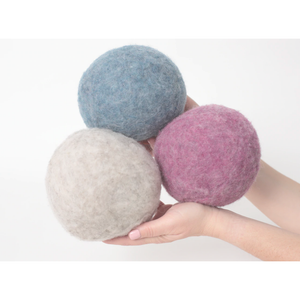 ULAT Dryer Balls
ULAT Dryer Balls are great on their own or in Bundles. A fun way to personalize your set(s) and for chemically free scented laundry. 
* Choose the coloured set(s) and select which of our signature essential oils you would like. If you prefer no essential oils, kindly select accordingly. All items are made in Canada.
Each set or bundle makes for easy gifting. 
1 set = 3 dryer balls, we recommend all three balls be used together in each load. 
---