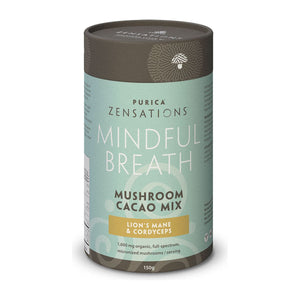 PURICA Zensations Mindful Breath Lion's Mane & Cordyceps Mushroom Cacao Mix
An organic blend of Lion's Mane, Cordyceps and Cacao to kick start your day with energy, better focus and endurance.
In the zone for high-performing athletes and weekend warriors, worker bees & romantic types.
Featuring 800mg of Lion's Mane and 800mg of Cordyceps mushroom powder per serving, plus organic coconut palm sugar, organic cacao powder, organic stevia leaf extract.
---
We Also Recommend
---