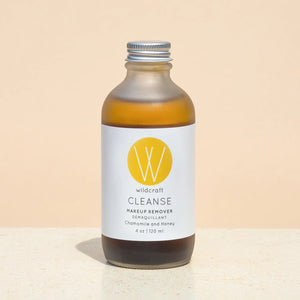 Cleanse Makeup Remover
A completely natural makeup remover that cleanses and hydrates simultaneously, so skin never feels dry or stripped. Ideal for all skin types.
Remove makeup, naturally. This all-in-one botanical formula effortlessly removes dirt, grime, and impurities while nourishing the skin, lashes, and brows. Organic rose petals, chamomile, and calendula are steeped to create this multitasking tonic that helps to relieve irritation, hydrate, and cleanse all at once. Don't wear makeup? You can use this product on makeup-free skin as an easy, oil-based cleanser for a soft, refreshed complexion.
---
We Also Recommend
---