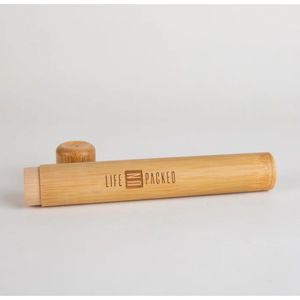 Bamboo Toothbrush Holder - Travel
This convenient light-weight bamboo travel container  eliminates 2 piece of plastic  you would have created if you a bought standard plastic toothbrush container. 
Get a bamboo travel container, you'll love how easily you can take your toothbrush anywhere more than anything. This zero-waste choice keeps your toothbrush clean and leaves no trace. 
---