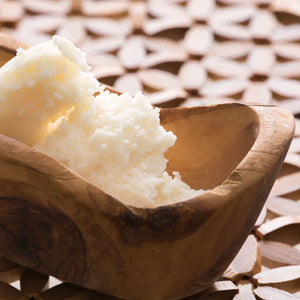 Mango Butter- REFILL/100g
*Online refill orders: 
-Not eligible for shipping

-Will be packed and ready for pick-up within 24 hours, notification will be emailed
-Free delivery within 15km radius from 163 Kenneth, V9L1N5
-Orders will be packed in upcycled, sanitized containers unless otherwise instructed in order
Our Mango Butter is a premium skin care butter that is extracted from the kernels of the mango tree. Mango Butter is a rich source of antioxidants, emollients, Vitamins A and Vitamin E, providing this cosmetic Mango Butter with excellent moisturizing properties. Our Mango Butter is an effective emollient, possesses excellent skin spreadability, and is reputed to possess high oxidation ability and to assist skin cell regenerative activity. Mango Butter is the perfect addition to various products including creams, lotions, bar soap, hair products, body butters, scrubs, balms and more!
---
We Also Recommend
---